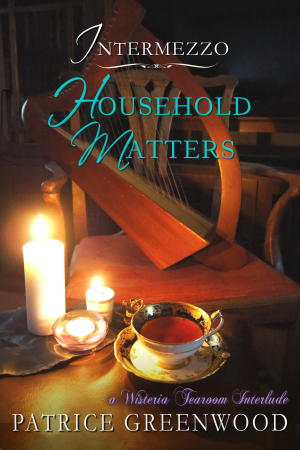 A Wisteria Tearoom Interlude
ebook $2.99
paperback $13.99
104 pages
Is this a good idea, or will it be a catastrophe?
A question Ellen Rosings can apply to multiple areas of her life. Revising the Wisteria Tearoom's inner spaces and advancing her investigation into Captain Dusenberry's murder are only a couple of the stops along the way as Ellen contemplates big life changes ahead. She and Tony are looking for a place where they can live together—but complications arise in the form of an unexpected visitor to the tearoom. Will Ellen lose her heart…again?
This is a novella, a short companion story to the Wisteria Tearoom Mysteries series. It is NOT a mystery! It is recommended that you read A Black Place and a White Place before reading this story.