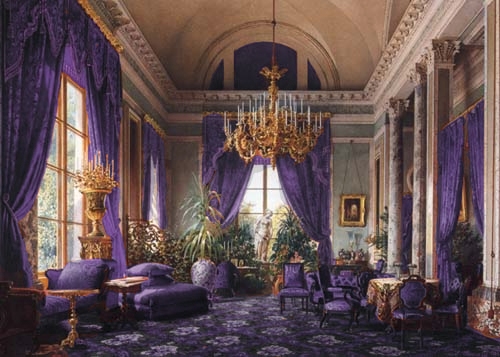 Welcome to the parlor! Please come in and make yourself comfortable. Have a cup of tea and say hello.
Summer is here, though up in the mountains we could still get frost, or even snow. It is not safe for tomatoes quite yet! My lilacs have so far not been bitten by frost this year, for which I'm deeply grateful. Many years we're not so fortunate.
I'm experimenting with growing some violets in patio pots. Our sunshine here is a little harsh for them, and this will enable me to move them to a more sheltered place if need be, and make sure they get enough water. I do hope they adapt, because I adore violets, and I love to cook with them.
What's going on in your garden?
– Patrice
earlier Parlor pages: December, 2014 ~ January, 2015 ~ February-April, 2015