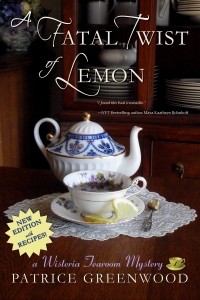 I'm delighted to announce a new edition of A Fatal Twist of Lemon, including two new recipes! The novel has been updated with a number of minor corrections and improvements, but the best change is that there are now recipes in the book.
This is thanks to the readers who responded to my poll about recipes in mysteries. My reason for running the poll was to help me decide whether adding recipes to book 1 would be worth the effort, and the response was overwhelmingly in favor of them. So here you go!
The recipes are Ellen's Cream Scones with Currants and Julio's Strawberry Puffs. Here are the accompanying photos, just to whet your appetite.
Watch for a special sale on book 1 coming soon!