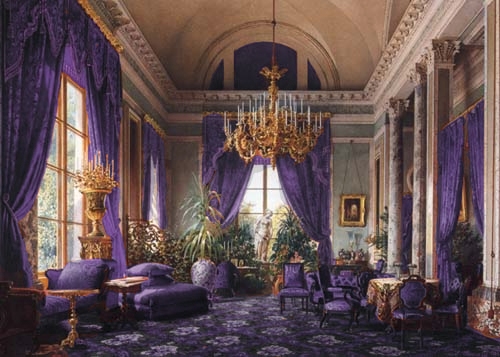 Welcome to the parlor archive for January 2015! If you would like to post a comment, please visit the current Parlor page.
Here we are, beginning a new year. I generally don't make resolutions (other than writing the correct date), but I do like to think about goals for the coming year. A wise teacher of mine said it's important to know the difference between goals (things that are possible to achieve through one's own effort) and dreams (things that are not in one's own control). And it's important to have both.
One of my goals for this year is to make this parlor a place where readers are comfortable chatting, or even just stopping in to say hello. I do love hearing from you! (Hm…perhaps that's more of a dream than a goal – because it needs you, the visitors, in order to become a reality. Well, we shall see…)
Wishing all my readers and friends a Happy New Year!
– Patrice
earlier Parlor pages:  December 2014