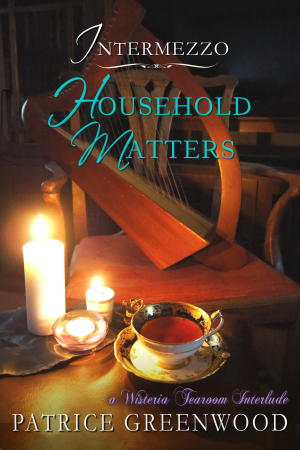 It's here this week! A new Intermezzo.
I do hope you enjoy this little morsel. I certainly had fun writing it.
One of the reasons I write these interludes is that there is stuff happening in the story that is not mystery-related, particularly, but that I must sort out before I can get on to the next murder. So there you go, my palate is clean and I'm off and running on the next book, which will be Wisteria Tearoom Mystery #8.
Meanwhile, enjoy Household Matters, and check out the latest newsletter for more details.