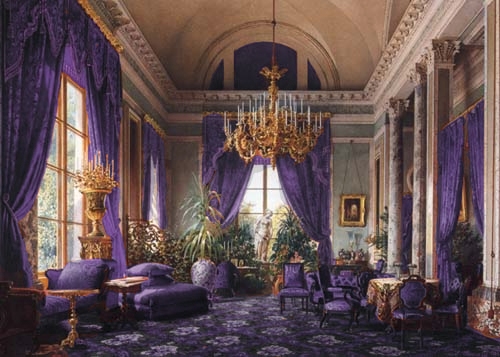 Welcome to the parlor! Please come in and make yourself comfortable. Have a cup of tea and say hello.
Winter has a strong grip on us this year. That's good news for our forests – it means the fire season won't be as terrifying as it might be – but blankets of snow limit the winter gardening activities. Fortunately, this is the perfect excuse to sit by the fire with a good book!
I am currently reading To Say Nothing of the Dog by dear Connie Willis, a brilliant author and a lovely lady. What's on your bookshelf (or lap)?
– Patrice
earlier Parlor pages:
~ December, 2014
~ January, 2015 ~ February-April, 2015 ~ May-June 2015 ~ July 2015 ~ September-December 2015