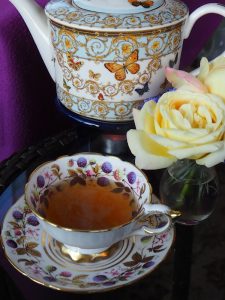 Thank you to everyone who voted in the teacup of the month poll!
The voting was:
Strawberries – 30 votes
Golden Bramble- 90 votes
Here is the winning teacup, Golden Bramble, with some flowers. There will soon be berries as well. Happy August!
If you'd like to vote for my teacup next month, just make sure you're signed up for the Teacup of the Month Poll under your subscription preferences.