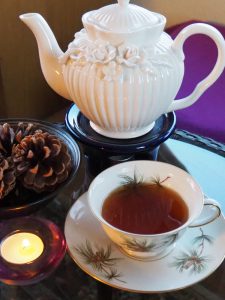 Thank you to everyone who voted in the teacup of the month poll! The winner was the pine needles teacup, and here it is, filled with Darjeeling for a chilly afternoon.
The voting was:
Pine needles – 98 votes
Gold chintz – 70 votes
If you'd like to vote for my teacup next month, just sign up for my (infrequent) newsletter.