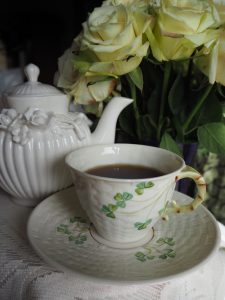 Happy March!
I've given up running a poll for the March teacup, because the winner is always the Belleek cup, and rightly so. Here it is, filled with Irish breakfast tea. (Hmmm…I'd probably better find some soda bread to go with that.)
Have a wonderful March!
If you'd like to vote for my teacup next month, just make sure you're signed up for the Teacup of the Month Poll under your subscription preferences.