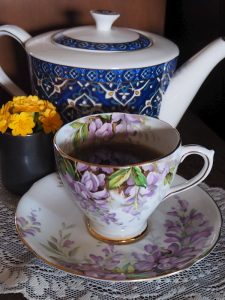 Ah, February! Yesterday the leftover ice was almost gone from the back deck. This morning: three inches of snow and it's still falling.
Thank you to everyone who voted in the teacup of the month poll! The clear winner is the Wisteria teacup, pictured here.
Keep warm!
---
If you'd like to vote for my teacup next month, make sure you're signed up for the Teacup of the Month Poll under your newsletter subscription preferences.