Oh dear! I forgot to post the March teacup! It is the Belleek Shamrock cup, as always. Here's last year's pic.
On to April!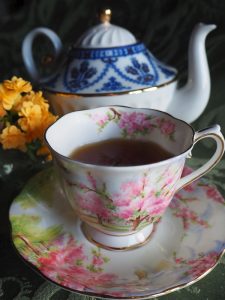 It was a very close race! The winner is Blossom Time, just as the blossoms are exploding outside.
May your April be filled with warmth and delight!
---
If you'd like to vote for my teacup next month, make sure you're signed up for the Teacup of the Month Poll under your newsletter subscription preferences.