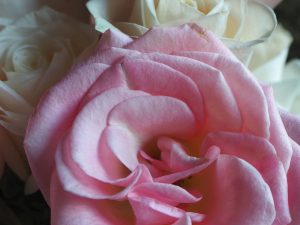 At this busy time of year my thoughts are full of plans, and this morning whilst ruminating on various plans I found myself remembering a classic acronym: KISS. It stood for Keep It Simple, Stupid.
It occurred to me that this is an example of negative self-talk. Why call myself stupid? That just puts me down, and heaven knows I don't need that. It's so easy to put ourselves down without being aware of it. These patterns are part of our culture, but we have a choice about them. We can discard patterns that are unhelpful, or convert them to new meanings that are more supportive.
Therefore, I hereby define a new meaning for this acronym: Keep It Simple, Sweetheart.
Self-talk that is kind uplifts us. We all need that, especially when we are busy with all sorts of wonderful plans!
As we launch into the winter holiday season, I invite you all to find moments of silence and stillness, and to remind yourselves to Keep It Simple, Sweethearts!