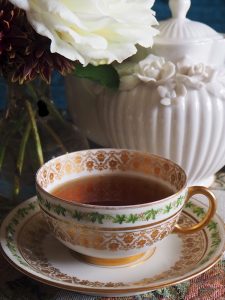 Thank you to everyone who voted in the teacup of the month poll! The winner is the holly garland teacup, pictured here with with a winter rose. I wish you a joyful holiday season!
And now, the little surprise I promised: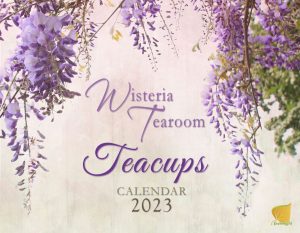 The Wisteria Tearoom
TEACUPS CALENDAR
for 2023!
Twelve of the prettiest teacups from our past polls, with quotes from the Wisteria Tearoom Mysteries. Available at Lulu.com.
Enjoy!
---
If you'd like to vote for my teacup next month, make sure you're signed up for the Teacup of the Month Poll under your newsletter subscription preferences.